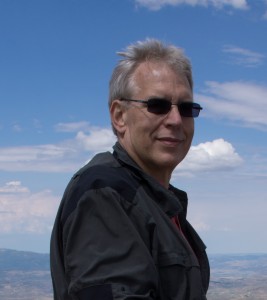 Jan Carl obtained a BA in Engineering and a MS in Computer Science with a thesis in Computer Graphics. He had a successful career in hi-tech Marketing, retiring early.
Over a decade ago, he rekindled his passion for developing his own pictures and found that photo processing labs couldn't match the colors and tones he saw on his monitor. Thus, he created "Artistry Printing", a company focused on gallery class printing using calibrated monitors, large format printers, archival pigment inks and museum grade papers. He mastered the printing techniques, printed for and taught courses on digital printing at the Aperture Academy in San Jose, CA and Keeble and Shuchat  in Palo Alto.
He began photographing paintings, sculptures, jewelry, etc. as artists also wanted accurate copies for their websites, submissions for contests and selling Giclée copies. He photographs Artwork and makes Giclée copies for customers of: The Pacific Art League in Palo Alto, the Woodside Gallery in Woodside, the Peninsula Gallery in San Mateo, and the Martha Hewett Gallery in Cincinnati and for many private customers.
He works directly with all his customers on digitizing, processing and printing of their images. He currently works out of his studio in Monterey and Los Gatos, CA.
"I am delighted that you're interested in seeing what Artistry Printing can do for you."
Jan Carl Silverman
Master Printer