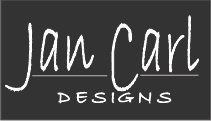 Jan Carl is the owner of Artistry Printing and offers his personal expertise to help you choose and display your or purchased photographs in your home or office.
Using Customer's Images
Many of the photos we get to process from amateur photographers are quite good. Good enough to be proudly displayed in their home or office. Jan Carl will work with you to select your best images and recommend how to print, mount and display them.  After they are selected and how they will be displayed is specified, we give you an estimate of the total cost for printing, mounting, framing and installing them.
This is a great opportunity to have your photographs custom printed and displayed in your own home or office. Capture that trip, friends, family, or creative expression for display on your walls. Our customers have been thrilled with the results.
Using Professional Photographer's Images
You can create quite an impact in commercial offices and businesses by having photos from a Professional photographer decorating your office, lobby or conference room walls. Jan Carl will work with local professional photographers to offer you their stock photos or you can commission them to shoot specific images such as: cityscapes, architectures, urban scenes, landscapes, whatever theme you are interested in. Jan Carl will then work with you and the photographer to plan out print size, type and display options. He will then simulate what the chosen images will look like in your environment. Upon acceptance, the resultant prints are delivered and installed, giving your work area a truly distinctive look. For some sample images see: Sample images
Full job specifications and costs are presented and agreed to before work will begin.